A kit is a kit by any other name
What is a needlepoint kit? Do they all come from the UK, or New Zealand? Do they always have the same thread? What is the difference between a kit and a canvas that is kitted? What is a drop down menu? What do you mean I can choose my threads? Why are some canvases "partially kitted", and what does that mean?
Are you confused by all of the labeling -- just read on and we'll simplify it for you.
There are many types of KITS - even in needlepoint. Some are packaged in the UK or New Zealand, some prepared right here by Ellen, Trish & Pat. Read on to see the different types of needlepoint kits and which one best suits you. And, learn tips on how to navigate the drop down menu.


First – Stitch & zips


Stitch & zips are printed canvases already sewn into the finished product. They come packaged with thread, needle and instructions. All you have to do is stitch – no finishing, no thread choice. Just stitch it and zip it up. Your coin purse, eye glass case, or cosmetic bag is ready to use. They're ideal for the beginner needlepointer, or for anyone taking trip.
Second – the tapestry kits we get from the UK, New Zealand and Australia – Primavera, Jolly Red, One Off, Fine Cell Works, Animal Fayre, Elizabeth Bradley, Stitchsmith and Studio Stitches.
These kits come packaged with threads (tapestry yarn) and needle, but you'll still need to see your finisher (or Trish) to make them into a pillow, eye glass case or wall hanging. Most, but not all, come with charts and stitching instructions.


Third – any canvas where we pull threads - "kit" the canvas for you.



I veuve you by Thorn Alexander
Yes, we're being loose with terms, but honestly we pull threads for your canvases every day. And, we tape the canvas and provide needles as well. What's lacking are the charts found in some of our kits. A "partially" kitted canvas is just that. We provide the threads only for a part of the piece – the background, for example. How do you know if a design is only "partially" kitted. Well, you have to read the description after the image. There are only a few canvases that are partially kitted – so don't despair.


So now you know the different uses of the word "kitted", but why do you need a "drop down menu" and how do you use it? The drop down menu is the simple way we allow you to choose the threads we pull for your kitted piece. It's just like choosing the color dress from your favorite on-line store.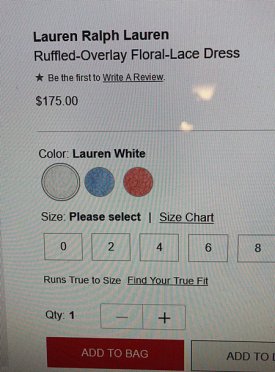 Start with the canvas you're interested in stitching. Great choice!



Harbor Town SK-1008


Now go to the drop down menu to the right of the image and click the arrow in the box after the word "options".


You will see several choices. The most common are:
Canvas + cotton
Canvas + wool
Canvas + silk
Canvas + mixed threads
The drop down menu tells you what type of thread you'd like us to pull and the cost of the canvas with the thread. If you click onto your "choice" you will see it pop up in the menu bar.
The description below the image will tell you the type of thread we use – Planet earth silk, for example. The description also tells you the size stretcher bars to use with a particular canvas and provides suggestions for companion pieces. So, take a couple minutes and read on.
But what if you want us to kit silk and just a bit of Kreinik, and are worried about our choices. Just choose mixed threads and send us an email explaining what you want. If we can't provide the type of threads you're interested in, we'll let you know.
There are lots of choices with needlepoint, but no wrong choice. Just pick the one that best suits you.


Did you enjoy this article?
Share it on Pinterest or Facebook...or both....or any other social media platform you "enjoy".


But, most importantly, don't miss out on reading more information just like it. So, if you're not already tuned in...
Sign up for our FREE bi-weekly newsletter.

You'll get exclusive content like you've just read, you'll hear about new designs and kits as soon as we receive them, plus we run a lot of specials on popular items that only our newsletter readers hear about.


SaveSaveSaveSaveSave
Save