Daisies Needlepoint Stitch Guide

Here's an easy needlepoint stitch guide for this lovely
Daisies canvas by Pippin Studio
. This stitch guide is intended for stitchers who are just starting out with decorative stitches.
Here are some suggested stitches...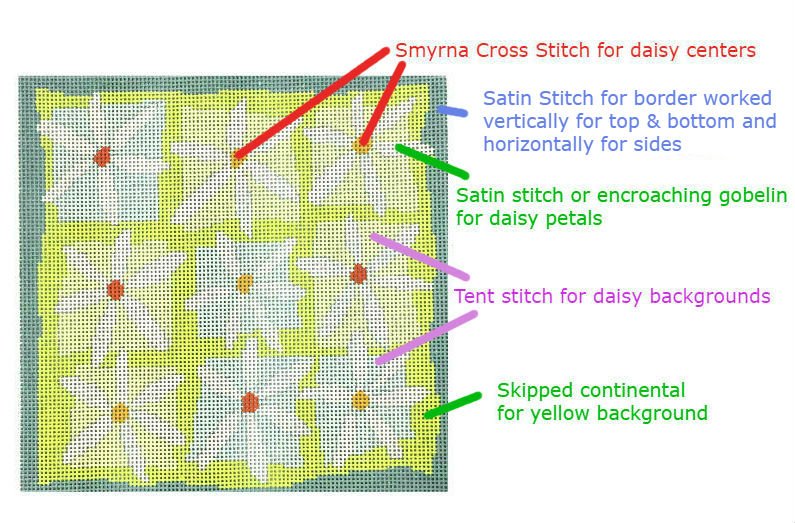 And, here are some resources for instructions for these stitches...
Smyrna Cross Stitch
Satin Stitch
Slanted Encroaching Gobelin Stitch
Skipped Continental Stitch
And, here's a
pdf of the stitch guide
if you want to print it off.
Did you enjoy this article?
Don't miss out on reading more information just like it.
Sign up for our FREE bi-weekly newsletter.

You'll get exclusive content like you've just read, you'll hear about new designs and kits as soon as we receive them, plus we run a lot of specials on popular items that only our newsletter readers hear about. Plus, you'll get a code for 10% off your next order.


SaveSaveSaveSaveSave